PAS Notify is the mobile add-on to your accustomed autosoftware PAS Plus. With the help of the app you will miss even from Unterwegs no vehicle.

You decide which search filters you want to access on the way and are immediately informed about new ads via push notification.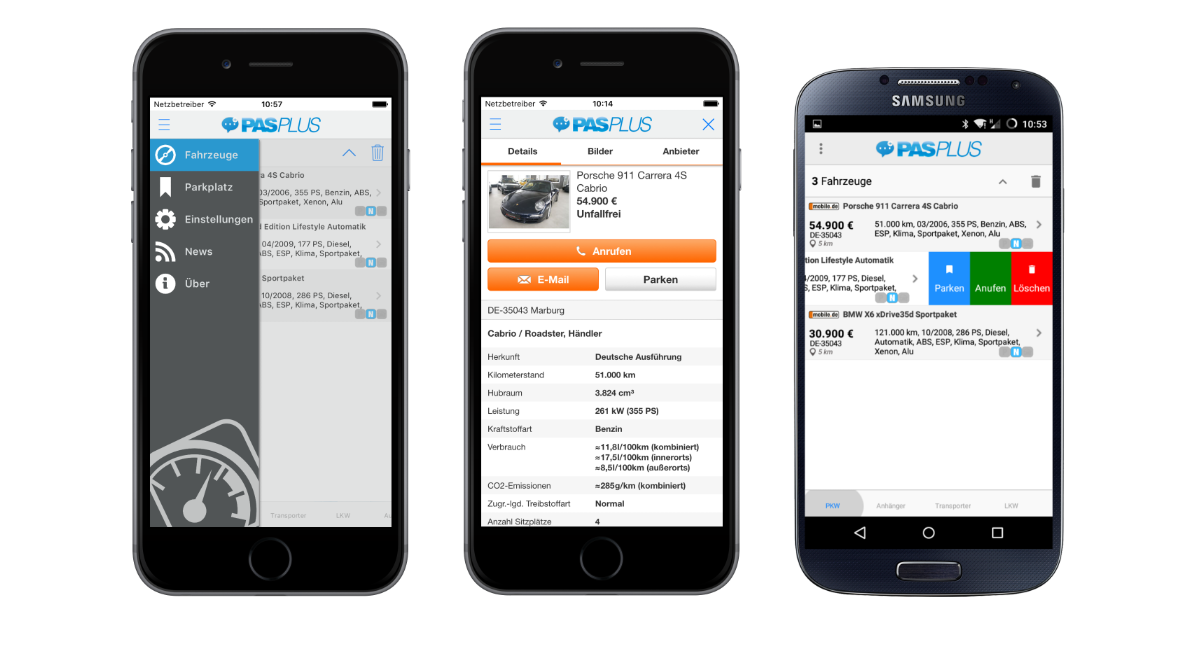 requirements
You need an Apple iPhone / iPad with iOS from version 7 or an Android smartphone / tablet with version 4 or higher.
In addition, you should use a tariff with the largest possible Internet flatrate (the higher the better) in order to achieve the best possible speed and functionality on the go.

Apps
Configuration of PAS Notify
Step 1:
Install "PAS Notify" on your device. Then start "PAS Plus" and log in.
Step 2:
Click Settings

to open the program settings.
Now click on the "Notifications" tab.
Step 3:

Now you need to link PAS Notify with PAS Plus. You can either scan the QR code displayed or enter your "Unique ID" manually.

To scan:
Click on "Scan" in the PAS Notify App and focus on the QR code displayed in the camera image.
Manually:
Click in the PAS Notify App on "Manual", enter your displayed "Unique-ID" and then click on "Next".
Ready
If you have entered / scanned all data correctly, you will receive a message that the process has been successfully completed. Click on "Start Now" to use PAS Notify.

Configuration of PAS Plus / Search Filter
Step 1: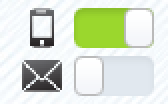 In order for PAS Notify to receive data, the app notification feature must be enabled.
To do this, set the switch next to the smartphone symbol to "On".
Step 2: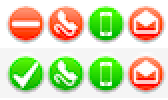 Finally, you must enable the App Notification on all search filters from which you want to receive search results in the PAS Notify app. Keep in mind that your traffic consumption increases with the number of search filters / vehicles found.

Further information and a first impression can be found in the video below.


Video presentation / introduction


Written on 21.06.2016 at 12: 00