It's time, after a long development time, PAS Plus for macOS is now available for download.
In addition, PAS celebrates "10 year" this year. Therefore, we are all the more pleased to celebrate this decade with the release of PAS Plus for macOS.

System requirements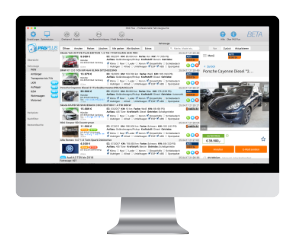 In order to use our autosearch program on your Mac, you need macOS 10.7 "Lion" or higher, Min 2 GB RAM (For Retina we recommend 4 GB), 1 GB free hard disk space and broadband internet access.
The car search engine for macOS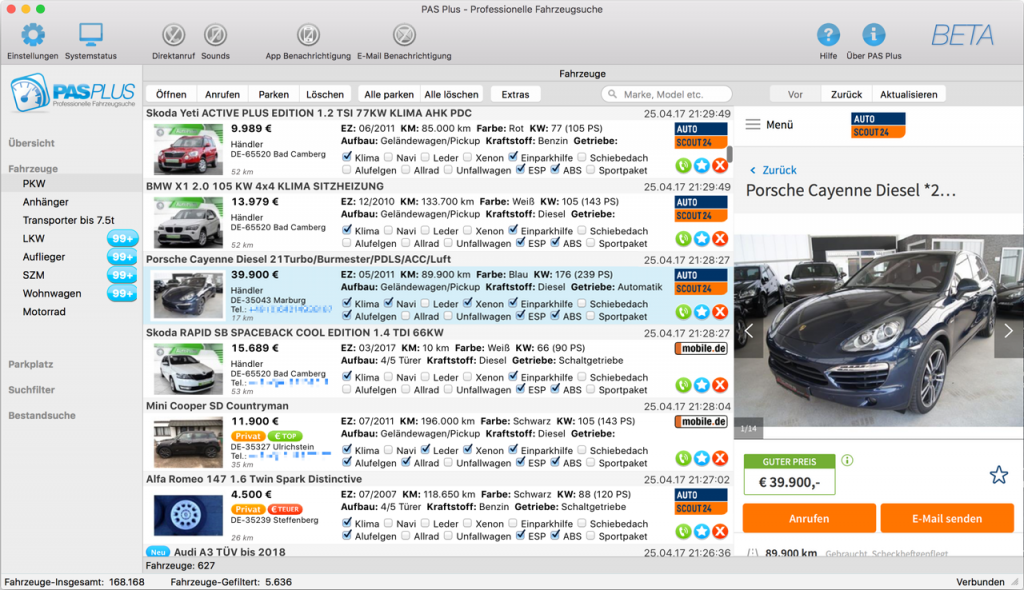 PAS Plus for macOS will be released as "Public Beta" version. This means that the final development of the macOS version is not yet completely finished and errors may still occur or individual functions are not yet completely available.

Continuous development
But do not worry, the now released version already covers the vast majority of well-known and beloved features. In addition, the development is far from complete, many more features and improvements are planned for PAS Plus and this for both the new macOS, as well as our well-known Windows version.

Your interest is aroused?
Also PAS Plus for macOS can be tested 7 days, free of charge and without obligation. To the downloads.

Impressions to the car search program for macOS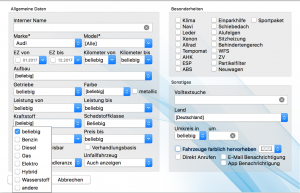 The well-known functionality and the numerous filter functions are retained under macOS.
Thus, a possible change from the Windows version requires only minimal effort. The transfer of your filters and data is also possible.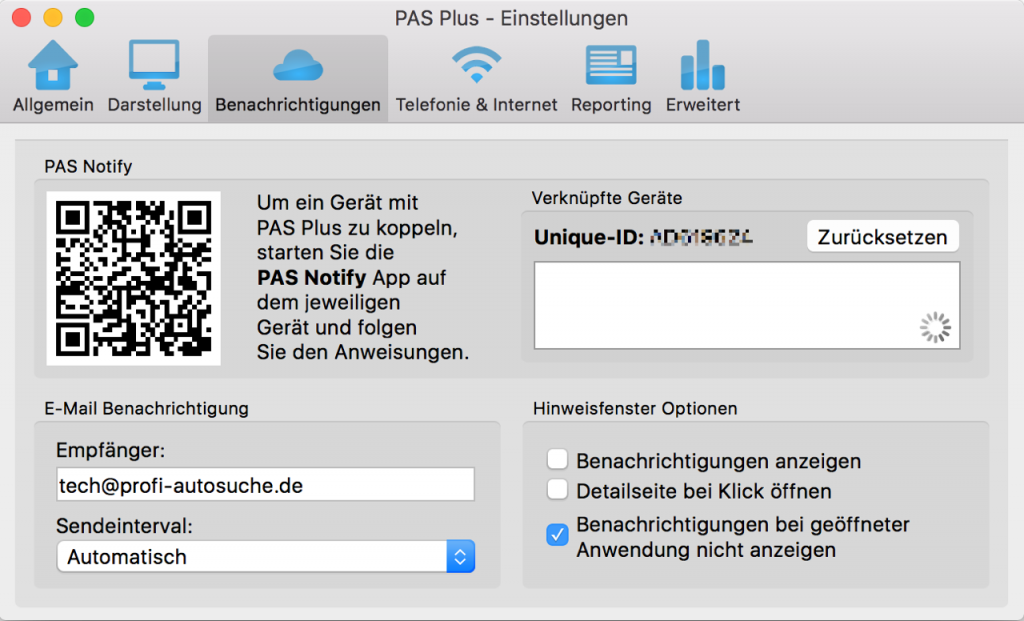 Of course our apps PAS Dial and PAS Notify are fully supported. This way, they always stay up to date on the go, for example.
Search filter overview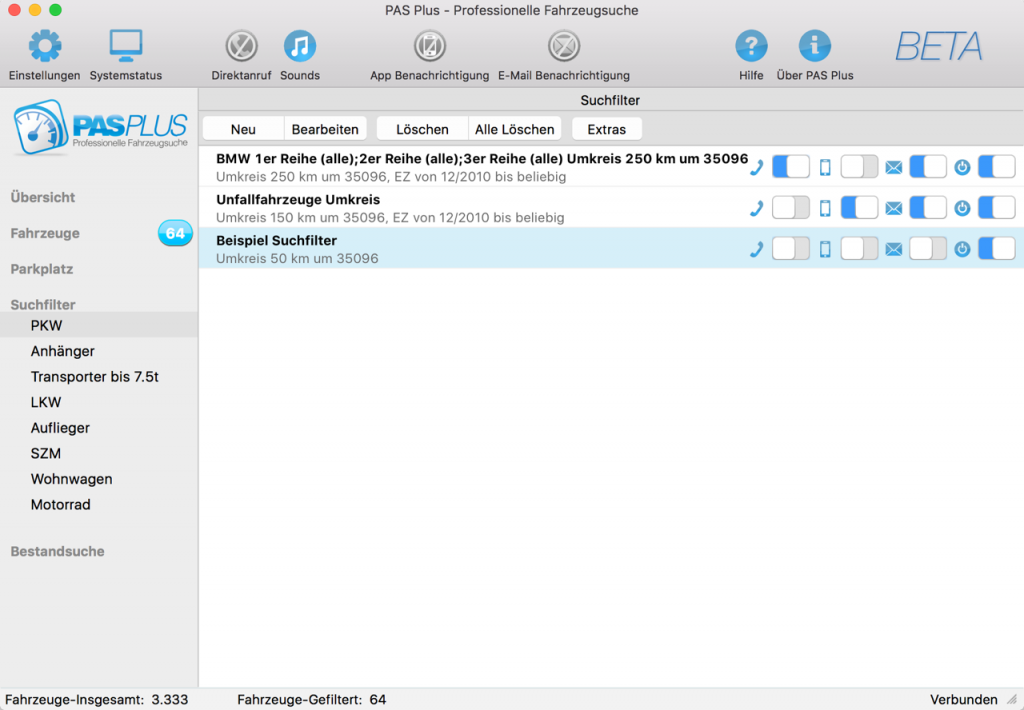 On the menu item search filter, your search filters are clearly listed. Here you also have the opportunity to quickly and easily switch special functions on and off (eg App notification, direct call, etc.).

special functions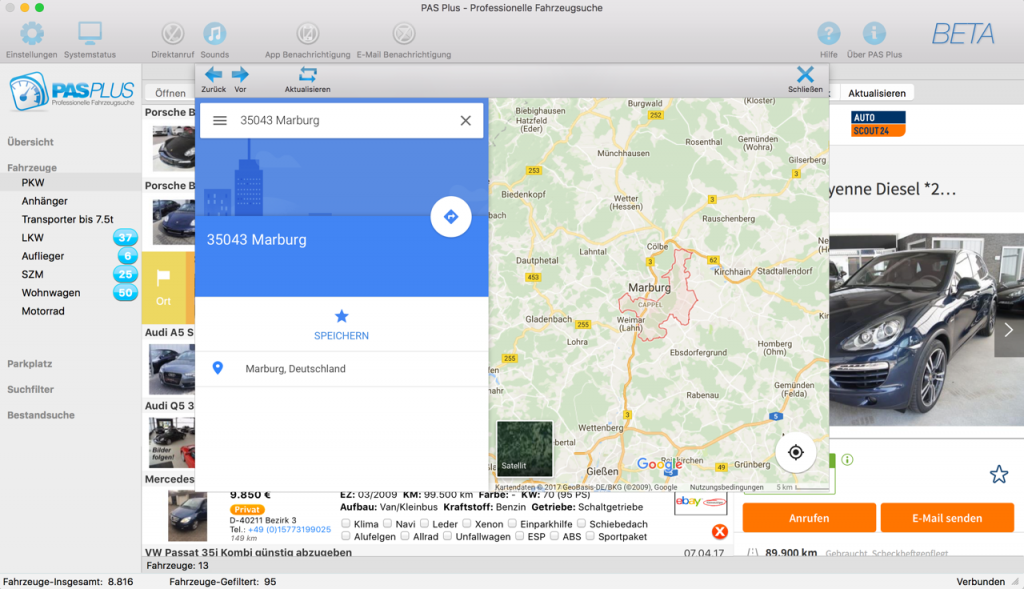 By swiping on a vehicle display open the extra functions. There you can then, for example, display the vehicle location or determine a route to the location.

This is just a brief glimpse into the many features and capabilities that PAS Plus can provide.
You want to know more?
For more information on PAS Plus and a brief explanation of how it works, get it here.
Service hotline:
+ 49 (0) 6421 - 96 88 740


Written on 27.04.2017 at 20: 40