Over 7 years ago,
namely on 07.07.2007/XNUMX/XNUMX the first version of PAS - The professional car search was published.
Much has happened during this time. Politicians went and came, championships were won and our product has changed tremendously, it has been further developed, improved and revised.

The magic seven
Behavioral science experiments show the preference for the seven: The most common answer to the question about the favorite number or the question of any number between one and nine is the number seven. Because the color "blue" is so often referred to as favorite color, this phenomenon is called Blue-Seven phenomenon.
Source: Wikipedia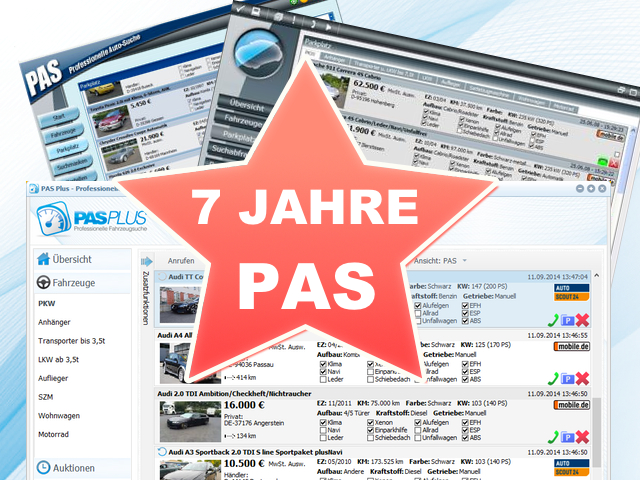 In the eighth year of "PAS" we are proud to present a completely revised version of our car search program.
PAS Plus should replace PAS in the long term and become the standard in automotive software.
Also on a native MacOS X version is eagerly worked.



With this in mind, we look forward to more successful years with you and will always try to optimize your daily work and your business.


Written on 07.07.2014 at 17: 48