Until the 31.01.2019, you can secure one of our winter special offers.
Benefit, for example, from 2 months PAS Plus for the Price of one and do not miss an offer in the new year.
Convince yourself of the many possibilities that PAS Plus offers you and perfect your vehicle purchase with immediate effect.


Use now your opportunity, only until the
31.01.2019
, to this
special prices
and inclusive
free app access
.
PAS Plus - Autosearch Program, Autosoftware for Windows & macOS
Benefit from our many years of experience, the very fast data delivery and the extensive program functions.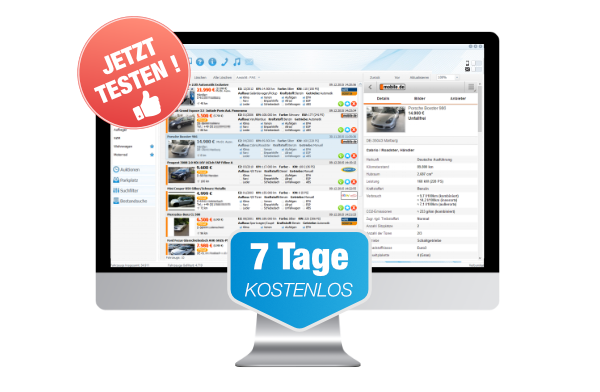 Real Time Search
All important vehicle exchanges
Competent in the market since 2007
Hotline & 24 / 7 Email Support
with trained and highly motivated employees
Windows 7, 8, 10 (x64 / x86)
Apple macOS
Apps for iOS & Android
»What is PAS Plus / Autosearch Program / Autosoftware? "
Apps for iOS and Android
All offered offers of course include our app extension PAS Notify (for iOS & Android). PAS Notify gives you access to your filtered data, with up to two devices at the same time and no matter where you are.
»Overview of all PAS Plus Apps«
»All about PAS Notify«
* Minimum contract term (MVLZ) depending on the contract. All prices are exclusive of VAT. After expiration of the trial subscription, the term is extended by 3 months to reduced Price from 89, - € / month plus VAT.
** Depending on the given hardware and Internet connection, and depending on the platform, different.