Ladies and Gentlemen,
2018 was another difficult year for many car dealers. At the beginning with the hope that the diesel crisis would come to an end and that the market could stabilize again, expectations were often too deeply disappointed.

Even now, towards the end of the year, unfortunately, no conclusion in the diesel gate is foreseeable. Therefore, there is only the opportunity to expand and look optimistically into the new year.
What you can expect from us 2019
In order to support our customers in the best possible way, we are currently working on many new features of our automotive software. Because especially in the current time, it is enormously important to continue to keep the overview on the market and gain new opportunities.
We will support you and 2019 will actively stand by your side.

In this spirit, we wish you happy holidays and happy new year.
Your PAS team
Service & support times
From the 24.12.2018 to 01.01.2019 our telephone support is not busy.
We are from the 02.01.2019 again as usual for you.
In urgent cases, you can contact us by e-mail at any time,
to the address you know: info@profi-autosuche.de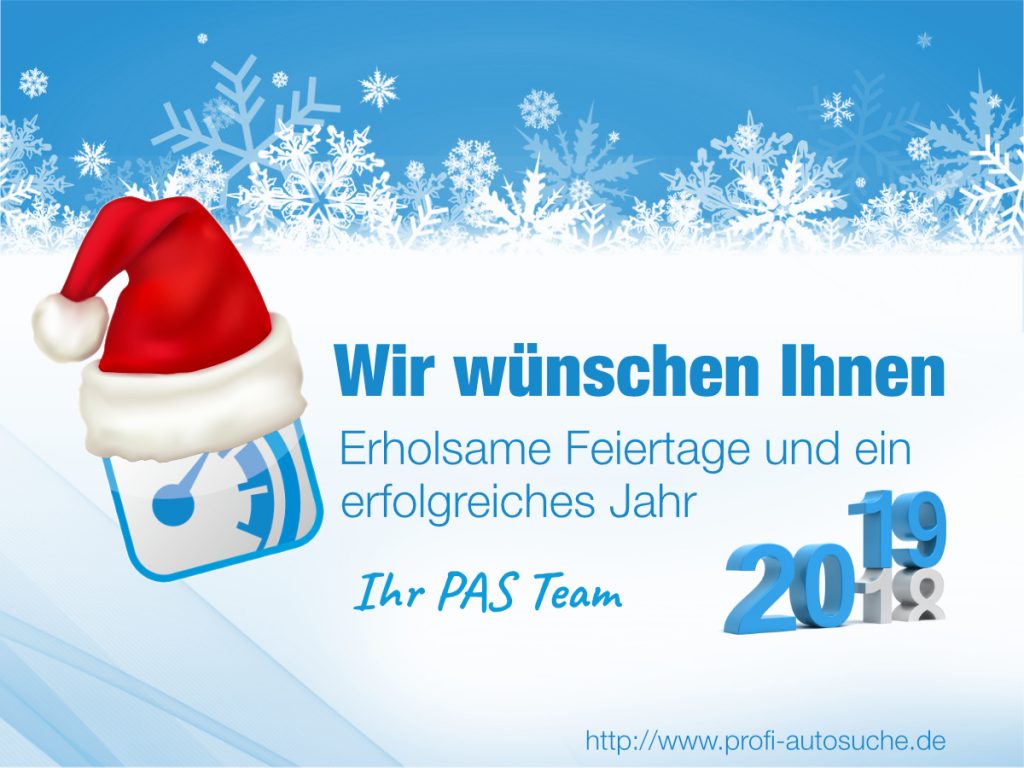 Written on 20.12.2018 at 15: 10