Ladies and Gentlemen,
slowly but surely, a busy year is coming to an end.
2017 was not an easy year for many vehicle dealers. The diesel gate and, as a result, the difficult sales of diesel vehicles have certainly left their mark on one or the other colleague.
That is why it is now important to keep the overview on the market in order to weigh up opportunities and gain new opportunities.
We want to support you and also stand by your side 2018.
In this spirit, we wish you happy holidays and happy new year.
Your PAS team


Service & support times
From the 25.12.2017 until 01.01.2018 our telephone support is not busy.
We are from the 02.01.2018 again as usual for you.
In urgent cases, you can contact us by e-mail at any time,
to the address you know: info@profi-autosuche.de

Outlook
For 2018 we are already working on numerous improvements to optimize your daily work. Let yourself be surprised.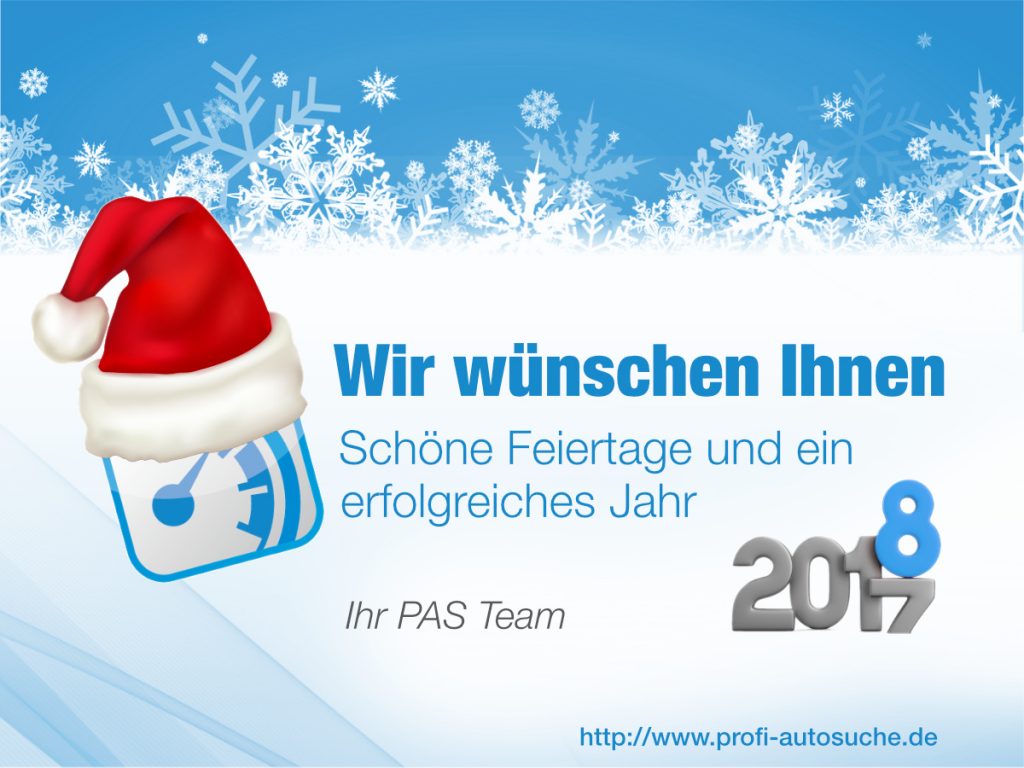 Written on 21.12.2017 at 13: 00