Ladies and Gentlemen,
an unusual and exhausting year 2020 is coming to an end. We want to take the opportunity and thank you for the successful cooperation, even in difficult times.

COVID-19 and the situation around it presents us all with challenges. In order to be able to support our customers in the best possible way, we continue to work on many innovations in our car search software.
Because in 2021 we will continue to support you and stand by your side.

In this spirit, we wish you happy holidays and happy new year.
Stay healthy.

Your PAS team
Service & support times
From the 22.12.2020 until 01.01.2020 our telephone support is not busy.
We are from the 04.01.2020 again as usual for you.
In urgent cases, you can contact us by e-mail at any time,
to the address you know: info@profi-autosuche.de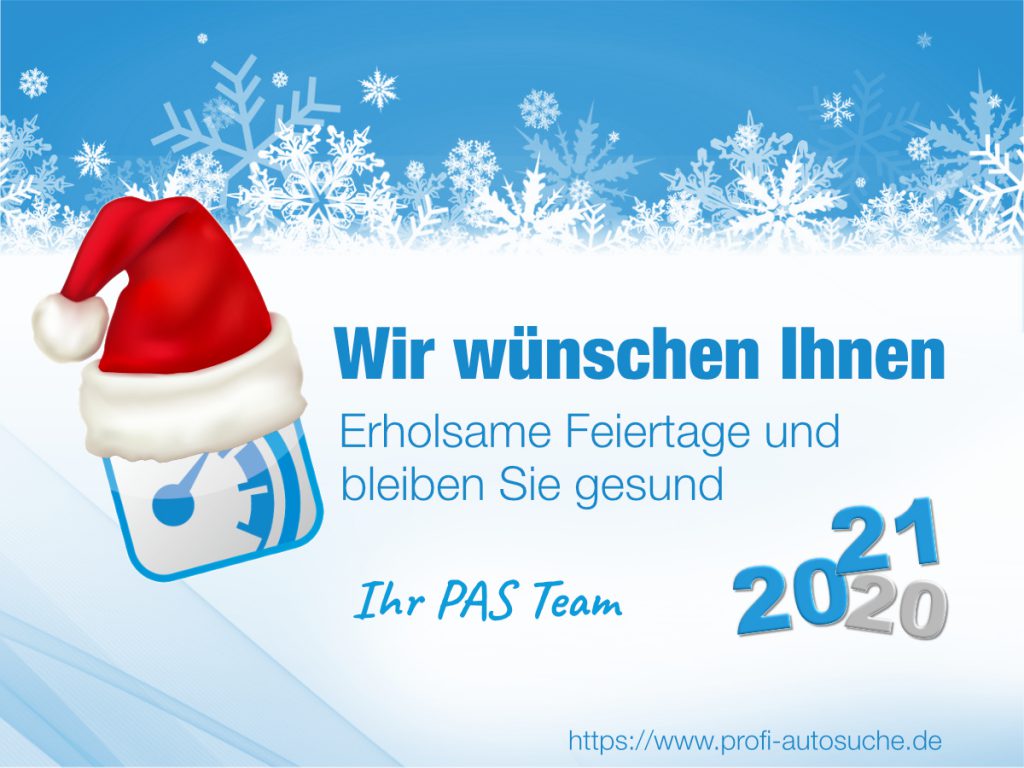 Written on 22.12.2020 at 12: 19