The new and improved website of PAS Plus, the professional car search program (a product of MHB Markt & Motor GmbH), is now online.
The new pages have been updated to provide you with all important product information in a clear and simple way.
A color scheme was introduced that will be found in all products from MHB Markt & Motor GmbH in the future.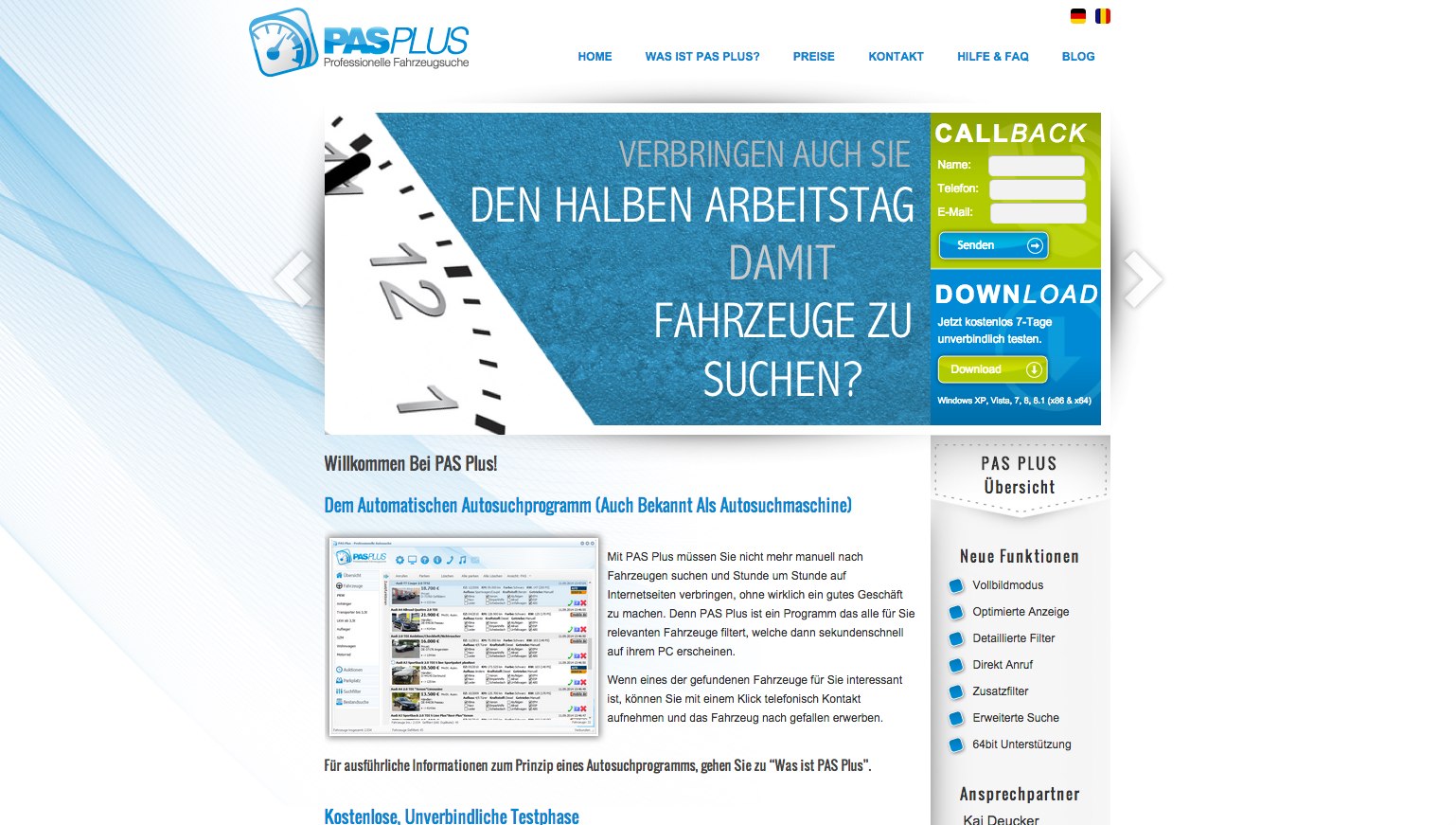 Written on 20.10.2014 at 12: 25